6/7/08
Knit Together, Treasures and Jewels
It's kinda funny how the yarn, and scarves and hand-me-down jewelry are making such unique felt bags. The black and greys mentioned in a former post has turned into a felt bag with belt-loops, felt straps and a scarf woven through the loops. The item was a one-day wonder, the accessories were pulled from my closet. It's pretty classy. I'll be posting pictures once the items are sewn on. I'm leaving the scarf and scarf clip as free agents, as the scarf can be changed out on this neutral colored purse to give it a totally new look as the outfits change. Yep, this one is spoken for also, but I do have notes on the pattern, and yarn used. It's an embellished pattern that I bought from Patons.
Judy

M-I-L
at 2:49 PM


You can buy this poster.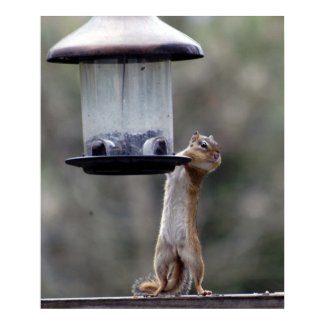 Stocking up for winter
by
bikerministry
Begin
selling my artwork online
at Zazzle.