5/25/10
Judy

M-I-L
at 8:57 AM
1 comment:
Links to this post


5/8/10
The "Lucy Bag" by "Two Old Bags" is a pattern that Jenn bought me in Kansas, she bought the yarn for it too - so-o-o-o I'm knitting one up. It will end up being a ball (balloon) shape sort of, with two straps, a long one on one side long enough to drop the bag to the waist and rest your hand on the top of the bag naturally, and a short strap to pull the long one through as a closure!
This is the bag - the link to their web page is
HERE
(twooldbagspatterns.com)
The Lucy Bag - see link to their web page above
I've seen this pattern over and over and have always planned on getting the pattern and making it or designing something similar. It is super simple, because it starts out knitting in the round with double pointed needles. And this is pretty neat, yesterday I got a great video from
Berroco How to Use Double Pointed Needles
check this out. It really helps to see how to hold the needles with a video demonstration.
I was looking forward to 10 days of chilling before I do our annual
Run For The Wall
motorcycle ride, it is close to 4000 miles for us, on our motorcycles, long days, short nights and well, a great reunions with friends and communities all across America, but in one word exhausting.
So when we came home to our closed up home from our winter trips, and found mice had turned our home into an amusement park, I was totally dismayed. Now instead of liesurly filing monthly reports, wrapping up the last minute details for nearly 1000 RFTW riders on the Run, placing orders for last minute materials for RFTW and catching up on time with my Sis, Russ's Sisters, Son, D-I-L and g-kids, & friends - (was that too much to plan in 10 days?) instead we're digging through dark places finding a nest with 7 babies in the hubbies underwear drawer, next fixins in my underwear drawer, mice trails in all silverware and lower cabinets in kitchen, and the worst - all through the cabinet where we store our clean folded clothing - EVERYTHING MUST BE WASHED! - I'm so bummed, and achy.
Anyway - we'll get through this. With a little advise from my B-I-L who does extermination, and making myself walk into rooms with enough boldness to check traps, I've found one in a trap - victory, now where are the other 12 they say you have if you've seen one!!
Field Mice belong OUTSIDE!! Someone please tell them that!!
Enough about mice. Our house is usually very sound and wonderful to come home to, so I'm not complaining, just saying, no rest for the weary this week. Last night talking to my Mom she reminded me that they have bombs for critters that you can set when you leave- actually my Dad yelled it from the other room, "get a bomb," and we, being girls, misunderstood, and decided I'm not ready for that drastic measure unless, of course, insurance covers it. Really - I can do this. My Dad's other suggestion was to get a couple of snakes, and Russ's reply was if you can put a leash on a snake he would do it - it's finding the snake after he's eaten - never know when they'll show back up after a belly full.
I don't like spiders and snakes, OR MICE!!
OH YES - TO ANSWER THE LINGERING QUESTION "DID THEY GET INTO MY YARN WHILE WE WERE AWAY?"
YES OF COURSE!! WHAT DO YOU THINK THEY MADE THE NEST OUT OF! But they didn't touch my wool or natural yarns - so weird (and so thankful) they liked the polyester/acrylic kind..
Patons(R) Bohemian Yarn - Patons(R) Bohemian Yarn is an intriguingly soft textured yarn with a cool subtle handle that you just can't stop touching. This luxurious chenille is ideal for garments such as scarves, hats, ponchos, wraps as well as hip home decor projects, pillows and glorious throws.
AND NESTS FOR MICE!!
Patons Bohemian here's a picture and a description of the yarn - too funny they picked this yarn out of a downstairs (bottom of a basket of yarn) closet, and carried strips of it to each of our vanities in upstairs rooms. So Creative they are - oops thought I was done talking about m---!
Judy

M-I-L
at 7:25 AM
2 comments:
Links to this post


5/4/10
Knitting will be on hold for the next month or so, unless I choose to take a small stash with me, I may.
This month is full of motorcycle events that we will be working. So, thanks to Theresa Honeywell, and this internet, I've placed a picture of a knit covered motorcycle.
Still not sure how she did this, but ... when you think of me I'm either knitting or riding in may.
Events: Run For The Wall www.rftw.org (my committment, May 17-May 30)
Arlington Assembly of God Biker Sunday May 30
Centreville Community Church Biker Sunday June 6
My bags are packed, I'm ready to go ...
Judy

M-I-L
at 9:13 AM
1 comment:
Links to this post


You can buy this poster.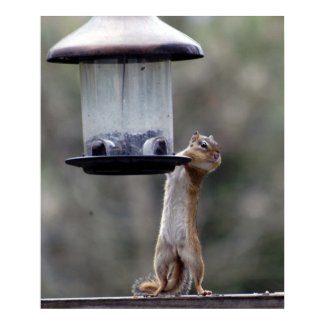 Stocking up for winter
by
bikerministry
Begin
selling my artwork online
at Zazzle.